"100 THINGS TO DO IN WICHITA BEFORE YOU DIE" released by Reedy Press, 2022
SUMMARY
Wichita aka "Doo-Dah," "Magic City," and the "Air Capital of the World," is a mid-size city with attractions that easily rival the nation's largest metropolises in entertainment value. Fun awaits – you just have to discover it! 100 Things to Do in Wichita Before You Die is a bucket-list book filled cover to cover with timeless destinations and lesser-known places. 
It's a local bestselling book at Watermark Books & Café! You can find signed copies where books are sold in Wichita or you can order your copy from Reedy Press here.
Thank you, friends.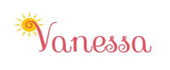 AUTHOR BIO
Vanessa Whiteside is a native Wichitan who never shies away from telling others about the city she holds dear. She has celebrated her love of Wichita as a contributing writer for the Wichita Eagle, 360 Wichita, and Visit Wichita. Vanessa's blog, www.onedelightfullife.com, features travel narratives from the perspective of a former journalist now curious tourist. In her free time, you might find her shopping local, snapping pictures of street art, or winding her way through a museum. A member of Travel Industry Association of Kansas, she also volunteers her time as a board member of Wichita Professional Communicators. 
Real estate agents love to use them as closing gifts, the book is perfect as a client action item, and it is the ideal purchase for AirBnB owners. Grab a copy today from Reedy Press! Order it now.