I started a new job this week, but not before I tried one last themed cocktail to celebrate my last summer off as a re"tired" teacher. Hired as a marketing coordinator, I'm excited to use my journalism skills in a new setting. If, like me, you grow nostalgic for the taste of summer already, I've got the perfect cocktail for you.
My Grilled Pineapple and Peach Silver Tequila Cocktail reminds you of one of those fancy, chef-inspired drinks featured on Food Network. The catch? There isn't one. It's actually easy to make assuming you can turn on a grill and a blender.  Essentially, all you have to do is grill fresh pineapple and pitted peaches until grill marks appear and blend them with lime juice, ice, honey, and tequila. Cheers!
Can't make this recipe now? Pin it to save it for later! This cocktail is a fantastic compliment to my recipe for Apple Wood Smoked Teriyaki Pork Loin with Grilled Pineapple and Cilantro Rice .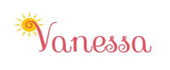 onedelightfullife.com
Grilled Pineapple and Peach Silver Tequila Cocktail
Blend juicy grilled pineapple and peach with lime juice and ice and you've got summer in a glass.
10 minPrep Time
10 minCook Time
20 minTotal Time
Ingredients
1/2 c. cubed grilled, skinless peach
1/2 c. cubed grilled pineapple
1 1/2 oz. silver tequila
1 c. crushed ice
juice of 1/2 lime
1 T. honey
(kosher salt for glass rim)
garnish of grilled pineapple and lime wedge (optional)
Instructions
Trim and core fresh pineapple.
Have a peach and remove the pit.
Grill the fruit until marks appear.
Cut the fruit into chucks.
Blend all ingredients in an electric blender on high.
Pour into a salt rimmed margarita glass.
Garnish with a chuck of grilled pineapple and lime wedge.
Notes
If you don't like tequila, swap it for silver rum or coconut rum.
7.8.1.2
53
https://onedelightfullife.com/grilled-pineapple-and-peach-silver-tequila-cocktail/