Dear Parents,
I know that feeling that you're experiencing right now. It's the "oh my gosh it is time to shop for back to school stuff" feeling. I worked in schools for over a decade and the last thing any teacher wants to see at the local grocery store is a display for school supplies. Yes, even teachers who love their students dislike the end of summer. Don't suffer from Where Did My Summer Go syndrome one more moment.
With one, maybe two weeks left of summer…it's time to print out my Summer Bucket List for your family's refrigerator. List ten must-do activities for the family using this handy-dandy template. You know, those activities you told yourself you'd take the kids to do but life got in the way. I'll even give you an idea to write down! Go to the pool and then come home with the kiddos to gobble up my recipe for Chewy Chocolate Chip Ice Cream Sandwiches. 
Click on the picture below and print it off before it's too late and the school bell rings. Have a blast!
Always,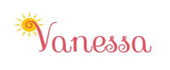 summer-bucket-list