Let me wear my superhero cape for a moment. Teacher to the rescue!
I put together this helpful brain breaks resource just  in time for Back to School. (I can hear teachers groaning right now.) So, start the new school year armed with a treasure trove of brain breaks to use when your students, and you for that matter, need to take a mental break for studying and just have fun.
There is proof that they work. I've led each one of these activities with high school students and they worked! Teenagers can sometimes be your toughest critique and these activities were so fun that my students often requested to play them. Yes, they requested them! Past students still recount how much they enjoyed these short breaks in my class. Students actually performed better in class because they were rejuvenated.
Sometimes your students know when the class needs a break even when you don't realize it. We get so busy advancing the pace of required curriculum that we often forget to cut loose and enjoy our time with students. Three pages of Brain Breaks can be yours for $1 at the One Delightful Life Teachers Pay Teachers store. 
Please leave a rating for my TPT account if you purchase it.
Have a great school year teacher friends!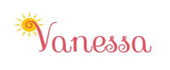 Want more awesome classroom resources you can use all year long? Sign up for the One Delightful Life Newsletter!
(Spam is gross. No worries. You can unsubscribe at any time.)
Since it's back to school time, I'm offering 10% off my photo course Fundamentals of Photo Composition. It expires August 18 so reserve your seat in this class to learn how to take your photos from basic to beautiful.
USE COUPON CODE: BACKTOSCHOOL at checkout. Pay by credit card or PayPal.