Teachers are sometimes fearful to try new things especially if it incorporates technology into a lesson. I understand the fear.
As a visual arts high school teacher, I enjoyed watching students navigate multimedia platforms to make interactive projects but sometimes I still felt anxious. You worry that your students will get too loud, out of control, and/or frustrated with the tool. How will you monitor these students? Wouldn't another sit-down worksheet just be easier? I understand these worries.
If I can do it, you can do it.
I'm really proud of this activity I created last year for my Digital Media class. It uses technology in the classroom and allows students time to get to know one another better. This activity is ideal for the first week of school or during the first week in a new semester elective class. It's a hands-on activity that allows students to think critically, write, use speaking and listening skills, and incorporates technology. (You know your principal wants you trying to use more technology in the classroom. *Sigh.) You don't have to teach a media class to use it as part of your lesson plan and not every student needs a iPad or smart phone. Bonus: Aurasma Activity: Student Profiles Using Augmented Reality works best for grade levels 6-12 and in all subject areas.
Aurasma is a free app that allows your students to see and interact with the world. Your students can create and share their own augmented reality experiences! Students will take a picture of another student in class, interview them using prepared questions while video recording the interview. Later, they post a printed picture of this student on the wall of the classroom. Then, students walk around with the Aurasma app open and hover it over each displayed student photo. When everyone is finished students can tour the classroom with their iPad or smart phone devices and play back each interview using the Aurasma app to learn about one another.
This printable activity comes with a cover page, teacher directions including the CTE A/V benchmark and standard, and the student's assignment page featuring seven steps to creating the project. It only take one class period. I graded this assignment as a participation grade. You can download it from the ODL Teachers Pay Teachers store.
You're going to have a blast watching your students enjoy listening back to each video within their phone. If you don't want a loud classroom, students can plug in ear buds to their device. I thought it was fun to debrief with the class and ask them what they learned about one another once everyone was finished with the gallery walk.
The Aurasma app can also be used as a classroom tool for you. Think of the possibilities! You could use it as a teacher orientation photo outside of your classroom or on a bulletin board the first week of school, during parent-teacher conferences at a nearby station while parents wait to talk to you, as a coaching tool to demonstrate fundamentals of your sport, and the list goes on. Try it! Fear of technology only limits your students' creativity.
Have a smart idea for using technology in the classroom? Share it in the comments section below. Have a great school year!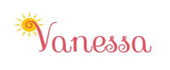 Since it's back to school time, I'm offering 10% off my photo course Fundamentals of Photo Composition. It expires August 18 so reserve your seat in this class to learn how to take your photos from basic to beautiful.
USE COUPON CODE: BACKTOSCHOOL at checkout. Pay by credit card or PayPal.