If ever there was a winter cocktail that made you want to snuggle up inside of it, it's my Flannel Pajamas cocktail. The only thing missing are your slippers.
Inspired by the White Russian cocktail, the ingredients poured over ice give a nod to the winter season thanks to the salted caramel vodka, Kahlua, and egg nog flavored almond milk. It tastes as good as new flannel pajamas feel on a blustery, cold day. Ignite a new log in the fireplace and plug in the Christmas tree lights to set the quintessential backdrop for sipping this drink. Just promise me you'll share the experience with someone else because this drink shouldn't be sipped alone.
I've posted many drink recipes and with each post I think I've made a better cocktail. However, the first sip of Flannel Pajamas was an experience. I immediately took a photo of it and text about it to a couple people because I wished they were there to share it with me. It's always an honor to hear from someone who made one of my recipes or served a drink recipe at their party. What a compliment! You, and your holiday guests, will love Flannel Pajamas. It's just the kind of cocktail you need to serve at your White Elephant party or as an after Christmas dinner drink. Cheers and happy holidays!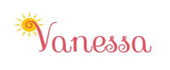 onedelightfullife.com
It's cold outside! Time to layer on the Flannel Pajamas
When it's blustery cold outside, you need to get cozy in Flannel Pajamas.
10 minPrep Time
10 minTotal Time
Ingredients
3 oz. Pinnacle Salted Caramel Vodka
3 oz. Kahlua
1 cup egg nog (I used Almond Breeze Almond Milk Nog)
cubed ice
1 T caramel sauce
1 finely crushed Heath candy bar
Instructions
Crush a Heath candy bar in a mortar and pestal.
Rim half of a cocktail glass with warm caramel sauce.
Dip the rim in the crushed Heath bar bits.
Fill glass with ice cubes.
Pour in salted caramel vodka, Kahula, and then egg nog to the rim.
Add a straw or stir stick and serve.
Notes
If you don't care for Heath bar, you could substitute another candy bar or use cinnamon sugar. Want to cut back on the sweet? Serve without rimming the glass or cut the egg nog in half and add half-and-half.
7.8.1.2
61
https://onedelightfullife.com/flannel-pajamas/