Nothing says Super Bowl Sunday like stuffed jalapeño poppers and this recipe is a game day winner.
Nearly everyone serves stuffed jalapeños at their tailgate parties but what separates my recipe from theirs comes down to one added ingredient. Hickory smoke. These spicy bites will still satisfy game day guests even if you can't smoke them on a Traeger because of the added gorgonzola and buffalo sauce flavor. And everything tastes better wrapped in bacon!
Watch the droolers gather around the kitchen when you bring in a platter of perfectly smoked poppers. The heat of the jalapeño, not the hottest on the Scoville Chile Heat Rating Guide for peppers, still brings noticeable mild to medium heat. If you're serving beer, I strongly recommend you try a few of my more recent favorites Old King Krolsh (purchase a growler at Bricktown Brewery) or Boulevard Brewing Company's Tank 7 Farmhouse Ale. They're considered approachable beers by most craft brew drinkers and pair well with this appetizer.
The key to preparing this appetizer before game kick off time is to make sure you've prepped and preheated your smoker. We used Pit Boss' BBQ Hardwood Pellets in Competition Blend pellets inside our Traeger the day we smoked these beauties.
While this recipe is meant to serve two people using three large halved jalapeño peppers you can certainly multiply it if creating more poppers for guests. I chose to include a small amount of store bought buffalo sauce into the mixture. If you wanted to crank up the heat even more, you could simply drizzle it on top making for a more colorful presentation too.
Should your team fall to the opponent during the game, you'll still feel like a winner knowing that you served a delicious appetizer that everyone loved. Now, go fire up the smoker!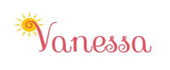 onedelightfullife.com
6 poppers
Smoked Jalapeno Poppers Gorgonzola and Buffalo Sauce
Your guests will rush the kitchen when they see you're serving smoked jalapeno poppers on game day. Touchdown!
15 minPrep Time
15 minCook Time
30 minTotal Time
Ingredients
3 large jalapenos
1/3 of a 8oz cube of cream cheese, softened
2 T. gorgonzola cheese
1 T. buffalo sauce
6 sliced center cut bacon
Instructions
Turn on the smoker according to directions to 350 degrees. (If you're not using a Traeger, prep your smoker according to directions.)
Half each jalapeno with a knife.
Hollow out each jalapeno halve using a metal spoon to rid of all membrane and seeds.
Using a fork, mix the filling ingredients in a small bowl.
Fill each jalapeno halve with cheese filling.
Gently wrap each jalapeno halve with one strip of bacon. Tuck the ends under the pepper and place end side down on the grill.
Smoke the jalapeno poppers with the lid closed for 15 minutes.
Remove and let rest a couple minutes before serving.
7.8.1.2
68
https://onedelightfullife.com/smoked-jalapeno-poppers-with-gorgonzola-and-buffalo-sauce/