Sometimes I'm not in charge of cooking dinner and it's A-OK with me.
Why wouldn't I not want to make dinner? Because when my guy gets around the grill, everyone wins. This time he wanted to re-create the Outback Steakhouse bloomin' onion but rather than dredging it and frying it, he grilled it.
Despite what you might think you don't need some fancy onion chopper to achieve the same fanned out affect from a Vidalia onion that you see at at steakhouse. The key to achieving that "bloom" look is to keep the stem of the onion in place, peel the skin off away from it, and use a sharp small pairing knife to divide the onion into 8-16 different sections. Don't use any other variety of onion than a sweet Vidalia, which gets its name for where its grown in Georgia, because it is unusually sweet and caramelizes well on the grill. Any other kind of onion may have a sharp flavor and probably isn't as large in size.
Clean up is a cinch since you only need to discard the foil. I recommend serving the onion without the stem in a bowl on the table as a side dish. It serves two people easily. I could see us recreating this side dish again using other seasoning options to accompany Italian or Mexican entrees. Check out my Easy Homemade Seasoning recipes.
Have fun grilling and let me know if you try a different seasoning combination or prefer this version. Use the comment section below to tell me about your take on the Grilled Bloomin' Onion with Barbecue Sauce or tag @OneDelightfulLife on Instagram!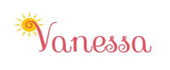 onedelightfullife.com
Grilled Bloomin' Onion with Barbecue Sauce
A healthier version of the Outback Steakhouse Bloomin' Onion, this version is sweet and savory hot from the grill.
10 minPrep Time
20 minCook Time
30 minTotal Time
Ingredients
1 large Vidalia onion
1 T. instant chicken bouillon
1 T. Kansas City style barbecue sauce
1 tsp. Cajun seasoning
1 tsp. olive oil
1 tsp. shredded cheddar cheese
pinch pepper
Instructions
Preheat your propane grill to 350 degrees.
Slice the top of the onion off but leave on the large stem.
Peel the onion's outer skin off.
Slice the onion into four sections through to almost the stem on the bottom. Slice those four sections into four sections. (You should have eight sections now, but you may prefer to slice them even thinner again.)
Use your fingers to carefully separate the onion sections to get that "bloom" affect without removing any of the onion sections.
Transfer to a square of foil slightly larger than the diameter of the onion.
Add bouillon, barbecue sauce, and Cajun seasonings inside the onion's sections.
Drizzle on top with olive oil.
Place on a hot grill and allow to cook for 15 minutes.
Sprinkle with cheese and grill another 5 minutes.
Remove transfer onion from foil to a plate and serve hot.
7.8.1.2
54
https://onedelightfullife.com/bloomin-onion-with-barbecue-sauce/