Maybe the reason I decided to eat healthy for dinner was because I cancelled my YMCA membership this week. If I'm going to be lazy, I better eat low-fat dishes.
My Crunchy Asian Turkey Lettuce Wraps are my first step to reprogramming my mind to eat healthier and get back into shape, even if that's not in front of strangers at a high-priced sweaty gym. Maybe you feel the same sometimes?
Full of sweet but tangy flavor, these delicious lettuce wraps remind me that eating healthy is not only easy to prepare but pretty tasty too.
The key to keeping these lettuce wraps on the lighter side is to use ground lean 93/7 turkey meat as the base with fresh broccoli slaw and bib lettuce. The crunch comes from added fried wonton strips (optional) and the slaw, which nicely balances the soft meat mixture and bib lettuce exterior. I don't add extra sugary or salty sauces on top leaving the wraps on the lighter side. There is enough flavor from the marinade ingredients. While these wraps can be served for a lighter-fare dinner entree, they could also be served for lunch.
If you want to add heat to the meat mixture, you could add Sriracha or a pinch of red pepper flakes to the marinade. This colorful entree looks bright and appetizing when plated on white or dark contrasting plates. If you have leftovers, you can deconstruct the lettuce and create a bowl of "salad" out of the ingredients too.
My Instagram post of this recipe was quite popular yielding more likes than any of the 130 posts yet. Follow One Delightful Life on Instagram!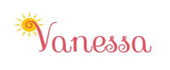 onedelightfullife.com
Crunchy Asian Turkey Lettuce Wraps
A gorgeous 30 minute meal sure to please every palette.
10 minPrep Time
20 minCook Time
30 minTotal Time
Ingredients
Bib lettuce
1 lb. 93/7 lean ground turkey cooked until its browned
Marinade:
1/3 c. hoisin
3 T Thai chile sauce
1 T sesame oil
1 T soy sauce
1 T rice wine vinegar
2 cloves minced garlic
2 chopped green onions
salt and pepper
Toppings:
broccoli slaw (purchased prepared in a bag-add as much as you like)
sesame seeds to garnish
wonton strips (buy in a package in the produce department)
Instructions
Mix marinade ingredients in a small bowl and set aside
Cook 1 lb. 93/7 ground turkey until its browned
Add marinade to ground turkey, mix well, and simmer on low until fully heated.
Spoon turkey marinade mixture into individual bib lettuce leaves.
Top with broccoli slaw, sesame seeds, and wonton strips.
7.8.1.2
63
https://onedelightfullife.com/crunchy-asian-turkey-lettuce-wraps/