There's no faking the deliciousness of this side dish.
For those eaters who are unsure about squash or perhaps tried it before unsuccessfully, I encourage you to trust me on this one. Butter Spaghetti Squash with Garlic and Feta is incredibly tasty. This is not your grandma's steamed squash.
To the cooks who haven't made squash with these flavor combinations, hold on to your hot pads!
The beauty of making this side dish is that it is simple. All you have to do is poke it, bake it, scoop it, and serve! You could make this for a evening dinner with your family or to serve as a Thanksgiving side dish.
Step 1: Use a sharp knife and poke several slits into the skin of your spaghetti squash.
Step 2: Preheat the oven to 375 degrees. Place the squash on the foil lined baking sheet.
Step 3: Bake 1 hour 30 minutes. Remove using hot pads because it is blazing hot and likes to roll around. You can handle it like a football. Wow, I'm having flashbacks of playing Hot Potato in elementary school.
Step 4: Cut the hot squash length-wise and allow it to cool. Then, remove the seeds with a spoon just like you would a pumpkin.
Step 5: Once the seeds are removed, use a fork inside each squash half to create the "spaghetti" texture.
Step 6: The final step! Heat the butter on low heat, add the garlic, squash, salt and pepper. Add feta and chopped parsley just prior to serving. Serve warm and well tossed. (Ingredient measurements available on the included recipe card.) Enjoy!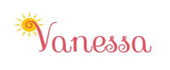 onedelightfullife.com
6-8 cups
Buttery Spaghetti Squash with Garlic and Feta
This heavenly squash dish will restore your faith in all that is divine. Melted with butter and garlic it takes on huge flavor thanks to added parsley and feta.
5 minPrep Time
1 hr, 40 Cook Time
1 hr, 45 Total Time
Ingredients
1 large squash
3 T butter
3 chopped garlic cloves
3 T feta
2 T chopped fresh parsley
kosher salt
pepper
Instructions
Preheat the oven to 375 degrees.
Pierce the squash with a sharp knife several times.
Transfer it to a foil lined baking pan.
Bake for 1 hour 30 minutes.
Remove squash for the oven and cut it in half length-wise.
Allow it to almost cool completely.
Use a spoon to remove the seeds.
Scrap a fork through the squash to create the "spaghetti."
Melt the butter and garlic in a large pan.
Add in the squash and toss to coat evenly.
Add a heavy pinch of kosher salt and fresh ground pepper.
Just about the time you're ready to serve it, add the feta and fresh parsley.
Notes
The larger the squash, the more it will serve. Having trouble picking out a squash at the grocery store or farmers' market? Just remember that its rind is the color of butter and it's large in size.
7.8.1.2
60
https://onedelightfullife.com/spaghetti-squash-with-garlic-and-feta/