One condiment this Kansas girl is never without is barbecue sauce. Well, except that one time when the ribs were ready and yep, I was out of the liquid gold. Not one to run to the store for only one condiment, I decided to make my own sauce.
Since it's summer I tend to use quite quite a bit more barbecue sauce on burgers, ribs, and even inside lettuce wraps. So, in case you're like me, here's How to Make Basic Barbecue Sauce when the bottle stuff just won't do or you're out of it. This recipe is ketchup based and is more of a Kansas City barbecue sauce.
Once you've combined all of the barbecue sauce ingredients using a whisk in a saucepan, turn the pan to low heat and simmer for about 15 minutes. Be sure to stir often. Remove the pan from the burner and allow to cool before pouring the barbecue sauce into a Bell jar and sealing it. Your sauce will keep for about two weeks in the refrigerator.
While there are many kinds of barbecue sauce varieties from Carolina style vinegar based to Kansas City style tomato based, I prefer the later on everything from smoked pulled pork and ribs to cheddar cheeseburgers. I've also included the links to a few of my recipes that use can this sauce. You might enjoy: Grilled Blooming Onion with Barbecue Sauce , Barbecue Chicken Spring Rolls, and Ultimate Summer Hot Dog Toppings List. 
Making your own sauce is incredibly simple and takes very little time. Give it a try! Do you have a summer grill recipe that you love to sauce up? Share it in the comments section below.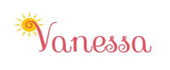 onedelightfullife.com
3 cups
How to Make Basic Barbecue Sauce
This Kansas City style barbecue sauce is easy to make and better tasting than the bottled variety.
10 minPrep Time
15 minCook Time
25 minTotal Time
Ingredients
2 c. ketchup
3 T. dark brown sugar
3 T. cider vinegar
2 T worcestershire
2 tsp salt
1/2 tsp onion powder
1 tsp garlic powder
1/2 tsp black pepper
Instructions
Combine all ingredients in a small saucepan.
Stir the ingredients well on a low simmer until fully incorporated.
Simmer for about 15 minutes stirring often.
Remove from heat and allow to cool.
Pour sauce into glass jar and seal with a lid.
Refrigerate jarred sauce.
Notes
You can also use smoked paprika instead of regular paprika. Want a more Memphis style sauce, add more vinegar and molasses for sweetener.
7.8.1.2
75
https://onedelightfullife.com/how-to-make-basic-barbecue-sauce/