Very few ingredients go as well together like peanut butter and jelly than hard-boiled egg and Hellmann's mayonnaise. Hands down! This Egg Salad Sandwich is a classic for a reason and is incredibly creamy and delicious on a toasted ciabatta roll with crunchy romaine lettuce. Bonus: The breakdown price of ingredients for each sandwich is only one dollar! Let me show you how to save money on your next delicious lunch.
If you buy cage-free eggs on sale and your ciabatta rolls from Aldi, this sandwich is the cheapest meal you'll enjoy all week. Guaranteed. I buy a package of six pre-sliced ciabatta rolls at Aldi ($1,49), and the eggs and vegetables from Kroger when on sale (prices vary). (Don't forget to read my post 10 Ways to Get Deep Discounts on Groceries Without Using Coupons.You know how I love a deal and I want to save you money too.) Look for Manager's Special discounts on packaged dill or soon-to-expire lettuce when in the grocer's produce section.
If you look up how to a boil an egg, more than one recipe exists. Hard to believe for since it's basic cooking skill, but it's true. Some people think you should add white vinegar to the saucepan water. Here's my easy to follow method: I prefer to layer my eggs in a glass one quart saucepan, cover them with one inch of lukewarm water, and bring them to a boil. As soon as the water boils, remove it from the burner and cover it with a lid for fifteen minutes. After the time expires, remove each egg with a slotted spoon and transfer it to a bowl of ice water. Later, crack and peel each egg under running water. I get yellow yokes and white hard-boiled egg whites every time.
Mix all chopped ingredients in one medium bowl and then pile it on your favorite light bread or cut the carbs and spoon it into a leaf cup.
My recipes yielded four or five ciabatta sandwiches but it depends how high you pile the egg salad. This meal was a lunchtime hit and we ran out of egg salad in two sittings. It's hard to resist!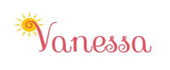 onedelightfullife.com
Classic Egg Salad Sandwich on Ciabatta
When sandwiched between ciabatta from Aldi, this egg salad sandwich is a meal deal at only $1 per serving.
10 minPrep Time
10 minCook Time
20 minTotal Time
Ingredients
7 hard-boiled chopped eggs
1/4 c. mayonnaise (I used Hellmann's)
1 1/2 T. stoneground mustard
2 diced celery ribs
1 T. diced red onion
1 diced scallion
1 T. chopped fresh dill
1 chopped dill spear
heavy pinch black pepper
small pinch kosher salt
Instructions
Hard-boil the eggs, remove shell, and chop them.
In a medium bowl, mix all remaining ingredients.
Add chopped eggs to sandwich mixture and stir well.
Cover and chill in refrigerator at least 30 minutes to an hour.
Spoon onto a ciabatta roll and add lettuce.
Notes
Want a smoked flavor? Add 1/2 T. smoked paprika.
7.8.1.2
51
https://onedelightfullife.com/egg-salad-sandwich-on-ciabatta/