It's been awhile since you've seen all your best buds. You'd love to get together with your family. Everyone is so busy it seems. How will you ever get to see them all? Time to host a party!
When you send out an invite for a party, the fun has only just begun or should I say "work." For the host, there are a number of things to do to prepare for an unforgettable party from choosing an entertaining theme to preparing the food. If you prepare for the party, it is less stressful than you think. Start early!
Known for throwing a pretty fun St. Patrick's Day party (hey, that's what the guests have said:-), I've done a better job each year because we remember what worked from year to year. If you're someone who wants your party to be remembered for years to come, you must keep in mind these essential tips.
Send out an enthusiastic invitation (Facebook Events works best) at least a month in advance. Sure, many of your guests will wait until the week prior to your party to RSVP thanks to your friendly reminder post, but the point is that they've been thinking about going since receiving your invite. You'll get a bigger turn out if you invite friends well in advance if they have a real chance to schedule a sitter. If you create buzz by posting the food menu or last year's photos on Facebook the weeks prior to your event, the more people are inclined to want to come to the party!
Decorate every room of your house according to your party's theme and don't forget the front porch and backyard space (assuming it's warm enough for your party.) The enthusiasm for your party never waivers if guests continue to see visual reminders of your party even if in the bathroom. Seriously! I even lead my guests downstairs to the photo booth by adding decorations to the stairwell.

Keeping with the party theme, I added a banner and St. Patrick's Day coins to the stair's landing area leading guests to more entertainment options in the basement.

Menu plan delicious food that most people love and do it early. Add in thematic recipes ideas too. Create a list of theme-inspired dishes and cocktails at least two weeks before the party so you can plan your shopping trip. If you walk into the store with a list, you'll spend less money on impulsive items you think you "need."
Don't forget that not everyone drinks alcohol. Provide infused water or ice tea for non-drinkers. Better yet, declare that your party is BYOB and then you have no worries other than filling coolers with ice and some spare koozies. There ya go!
Be a thoughtful host. Don't forget to shop for and prepare the "little things" that some hosts forget. Do you have enough lined trash cans in high traffic areas of your house? Extra toilet paper and hand soap stocked in the guest bathroom? Enough chairs?
Make sure every guest can eat. Don't forget that guests with food allergies should know what they're eating. Is your best friend gluten free? Place small upright cards near each serving plate and crockpot labeling what is in the dish. For example, you should write "Dried apricots with goat cheese, rosemary, and almonds" not "fruit with cheese."

Serve prepped small bites or appetizers so guests can grab and go from the kitchen. Keep your guests moving! This appetizer is made of sliced English cucumber topped with horseradish dill cream cheese and smoked salmon.

The food must not run out! Serve enough food that everyone gets to eat and so you're not stuck in the kitchen refilling dishes. Plan enough food for unexpected guests. Someone will invariably bring someone that wasn't on the guest list. Oh, and if you don't want everyone to stick to the kitchen area, place snacks like Chex Mix or chips around your home in decorative dishes. Put the drink station outdoors if the weather is nice.
Provide multiple spaces for entertainment. It's not okay to simply serve food and hope people will stick around. Even if they are the talkative type, eventually people will run out of things to chat about. People love to do things together at a party! Set the scene. Play music or turn on the TV. It's unnerving to walk into a quiet house where the host is still prepping food. Make your party a high energy fun zone. Set up outdoor games like bocce ball, ladder ball or a pinata. Place a selfie stick on the living room table. Set up a photo booth in an unused space of your home or in the garage. Don't forget to provide a heaping basket of photo props and instructions for how to use the camera!

Set up a backdrop, some makeshift lights, and plenty of photo props and your homemade photo booth is ready. It's as close to hiring a professional photo booth company as it's going to get. Ha!

Your guests will entertain themselves as long as there are activities planned for them to do and set up indoors and outside of your party.

Be a social butterfly. As the host, you should make sure you talk to everyone in attendance at least once or twice. Yep, this task can be tough but no one wants to come to your party and just talk to your uncle John the whole time. Make the effort to keep conversations fun but brief. Just let whomever you're talking to that you've got to "keep making the rounds."
Don't forget to be the "hired" photographer. As host, carry your phone in your back pocket. When the time is right, snap photos of friends during candid moments like when you caught them in the middle of a good laugh. Group selfie anyone? Friends often forget to shoot pictures at your party and regret it later.
Expect someone to bring their kids (or their dog) even when it's an all adults party. Babysitters back out at the last minute. Be ready to provide a doggy water dish on the deck or coloring pages for small children to do. The parents will thank you!
Prepare gifts for your guests for when they arrive and take home gifts for when they leave. Fill small bags with colored candies, a travel bottle of wine or cupcakes and set the gifts near the door. Place a note nearby reminding each guest to "Take One. Thanks for coming to our party!"
Keep the fun going even after the party is over. Upload any photos from your party to social media within 24 hours and tag everyone who appears in them. People look forward to seeing themselves with friends having fun from the night before or from their moment in the photo booth. Remember that hosting a party doesn't have to feel like work if you follow a plan and execute it well. Heck, it's supposed to be fun so get in on the action and enjoy yourself too! What tips do you have for the ultimate shin-dig? Post your must-do ideas in the comments section below. Check out ODL Instagram for more photos from my 4th Annual St. Patrick's Day Party.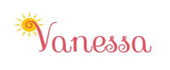 PS. Don't forget to invite me to your next party! I bring yummy food and a hostess gift.