Today, I'm celebrating. Time to raise a glass and say "cheers!"
It seems appropriate to honor good news with a freshly made Pomegranate Martini, a simple recipe that is ideal for serving your guests while entertaining. If you set out all of your ingredients in advance, this martini can be made in five minutes!
Grab a martini shaker and the following ingredients to prepare your bartending kitchen station:
Pomegranate juice (I used Bai Antioxidant Infusion Ipanema Pomegranate because I didn't have pure pomegranate juice on hand.)
Orange Juice (used pulp-free)
Vodka
Apple Juice
Simple Syrup (heat 1/2 c. water, 1/2 sugar and stir until the sugar dissolves, then cool.)
Juice of 1/2 lime
1-3 Lime rind curls for garnish in the bottom of the glass or hang over the rim
How do you celebrate the best moments of your life? With a dinner out on the town? A champagne toast with your favorite peeps? Here's wishing you a happy upcoming holiday season full of only good news to take you into the new year!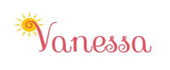 onedelightfullife.com
Pomegranate Martini
This fruity cocktail brings a tart, berry flavor and is a crowd pleaser for any party.
5 minPrep Time
5 minTotal Time
Ingredients
1 1/2 oz pomegranate juice
1 oz. orange juice
1 oz. vodka
3/4 oz. apple juice
1/2 oz. simple syrup
Juice of 1/2 lime
lime rind curls to garnish
ice
Instructions
Fill a martini shaker with 3/4 full of cubed ice.
Add all liquid ingredients.
Add lid to martini and shake vigorously for a few minutes.
Strain martini shaker into a martini glass.
Garnish with lime rind curls.
Notes
You can also use a citrus infused vodka, if you prefer.
7.8.1.2
86
https://onedelightfullife.com/pomegranate-martini/