Is this recipe for breakfast or dessert? Who cares! Either way, Apple Cider Muffins with Walnuts and Warm Caramel Sauce Drizzle are whatever you want them to be because they're that delicious.
As mentioned before, I'm not a from scratch baker. So I doctored up these muffins made from Martha White Apple Cider package mix with bits of fresh red apple, walnuts, and caramel sauce. Semi-homemade recipe cooks should feel any shame in their style of cooking because it's practical and easy to do when you're short on time.
Why make basic muffins when you can pull out all the stops and add seasonal baking ingredients to them? Have fun and try these topping swaps as well: butterscotch chips or white chocolate chips, crunchy peanut butter and sliced apple, oatmeal crumble topping or cream cheese vanilla frosting with almond slices. Don't forget a warm cup of coffee to enjoy them with too.
Take boring baked goods to another level by adding interesting ingredients. Tag @OneDelightfulLife on Instagram and let me see how your yummy delights turn out!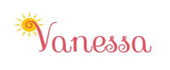 Ingredients
Muffin Mix:
1 package Martha White Apple Cider Muffin Mix
1/2 c. milk
1/2 diced red apple
1/8 c. chopped walnuts
Toppings:
chopped walnuts
2 T. warm caramel sauce
Instructions
Preheat oven to 425 degrees.
Mix apple muffin mixture ingredients.
Spray a muffin tin with canola cooking spray.
Pour muffin mix into six wells of the muffin tin.
Bake 10-12 minutes on the middle rack.
Remove from oven and allow to partially cool.
Run a toothpick around each muffin to remove from pan, if necessary.
Warm the caramel sauce in the microwave for 10 seconds.
Top muffins with the rest of the walnuts and caramel sauce.
7.8.1.2
57
https://onedelightfullife.com/apple-cider-muffins-with-walnuts/