Sometimes the last thing you want to do is make dinner when you get home from work. Yet, the thought of another frozen pizza or takeout meal makes your head spin. The solution to an easy, home-cooked meal is a sheet pan dinner that is as easy to prepare as chopping ingredients.
My recipe for Sheet Pan Italian Sausage and Roasted Vegetables is incredibly simple and uses up many of the vegetables in your refrigerator. Start by preheating your oven to 400 degrees.
While your oven is heating up, clean and cut vegetables of your choice into chunks and add them to a large mixing bowl. Then, do the same to a package of link Sweet Italian sausage. Next, drizzle the vegetables and sausage lightly with olive oil, add a pinch of red pepper flake, paprika, Italian seasoning, and then salt and pepper. Finally, toss the bowl's contents with a large spoon (or use your hands).
Transfer the contents of the bowl to a parchment-lined large sheet pan. Spread the sausage and vegetables evenly across the surface of the sheet pan so they roast evenly during cooking time.
Bake 400 degrees for 20 minutes. Remove from the sheet pan from the oven and move around the sausage and vegetables with a spoon. Bake an additional 15-20 minutes until the sausage no longer looks pink and the vegetables have softened and browned.
Warning: You'll be tempted to grab chunks of cooked yumminess from the pan after removing it from the oven and pop them in your mouth. Don't make this rookie mistake. It's hot, folks. Super hot.
Want more easy to prepare dinner recipes for the week? Try Lone Star Turkey Chili with Sour Cream and Chives or Thin Crust Alfredo Pizza with Bacon and Kale. 
Let me know about your go-to favorite dinner recipe in the comments section below. Share it!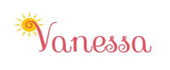 Ingredients
1 package Sweet Italian sausage links (5-6) large diced
3-4 large diced red potatoes
1 large diced russet potato
1 small, large diced red onion
1 small, large diced yellow onion
1 large diced green pepper
2 whole garlic cloves
Handful of asparagus (de-stemmed of tough stalks)
1 T. olive oil
1/2 T. Italian seasoning
1 tsp paprika
1 tsp cracked black pepper
1 tsp Kosher salt
pinch red pepper flakes
Instructions
Preheat oven to 400 degrees.
Dice all vegetables, garlic, and sausage into large chunks and place in a large bowl.
Add olive oil, seasoning, red pepper flake, salt and pepper.
Toss contents of bowl with a spoon our your hands until evenly coated.
Transfer to a parchment lined baking sheet.
Bake for 20 minutes.
Remove pan from oven and use spoon to move around the vegetables and sausage to help it cook thoroughly.
Bake for 15-20 minutes more until sausage is no longer pink and vegetables have softened to your liking.
Notes
Garnish with fresh herbs such as parsley or basil before serving (optional).
7.8.1.2
80
https://onedelightfullife.com/sheet-pan-italian-sausage-roasted-vegetables/