This post may contain affiliate links, meaning I get a commission if you decide to make a purchase through my links, at no cost to you. Please read my disclosure for information. 
Bolognese, or ragu, is a meaty tomato based pasta sauce that can be served on your preferred pasta. Often created with beef and some kind of sausage, it typically includes a tomato paste, chopped vegetables, and a liquid such as broth and/or wine.
When I began to make Cooking Light's 2014 recipe for Beefy Bolognese over Penne Pasta, I quickly realized that I was out of red wine. The horror! So, I substituted more chicken stock in its place. Instead of using ground beef, I used ground turkey. The addition of chopped center cut bacon completed the meaty trilogy. Incorporating finely chopped onion, carrot, celery, tomatoes, and garlic elevated the flavors and was a sneaky way to include more vegetables into our dinner entree.
I think you'll enjoy my Dutch Oven Bolognese Sauce, a healthier, alcohol-free version of the Cooking Light recipe. Thick in consistency, it can be layered on top of freshly cooked pasta or nestled between lasagne noodles. The longer it simmers on the stove, the better it tastes at dinner time.
I like to organize my ingredients before starting the cooking process so I diced all vegetables and opened cans and jars before turning on the stovetop. This kind of preparation makes cooking much easier and enjoyable. You don't feel rushed in a panic when preparing multi-step recipes like this one.
After cooking the bacon for about five minutes or until it reaches the crispness you prefer, add the ground turkey and Italian sausage. Cook six minutes or until brown. You will have to continually stir it to get it to crumble and cook evenly.
After the meat has cooked thoroughly, remove it from the pan and set aside. Immediately add in the onion, carrot, celery, and garlic to saute for about five minutes.
Add tomato paste and sauté while mixing one minute. Add stock and bring to a boil. Cook one minute, scraping the pot to loosen any browned bits.
Return the beef mixture to the pot and stir in the chopped tomatoes, pepper and salt. Cover and reduce heat to low and cook one hour. Make sure to stir the sauce several times to prevent it from sticking to the pot. Then, cook pasta according to package directions. Once the hour has expired, spoon the bolognese on top of your pasta of choice. Garnish with shredded parmesan and flat leaf parsley.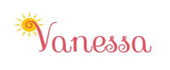 onedelightfullife.com
4 cups
Dutch Oven Bolognese Sauce
An even lighter version of Cooking Light's meat bolognese sauce. The perfect slow simmer Sunday dinner!
30 minPrep Time
1 hr, 30 Cook Time
2 hrTotal Time
Ingredients
3 chopped center-cut bacon slices
8 oz lean ground turkey
4 oz ground Italian sausage
1 1/2 c finely chopped onion
1/2 c finely chopped carrot
1 T. minced garlic
1/4 c unsalted tomato paste
1/2 c unsalted chicken stock
1/3 c. dry red wine (I used more chicken stock)
1 (14.5oz) can unsalted diced tomatoes, undrained
1/2 tsp black pepper
1/4 tsp. salt
8 oz. pasta
chopped fresh flat leaf parsley (optional)
1 T. shredded parmasen (optional)
Instructions
Place bacon in a Dutch oven or deep pot with a lid over medium-high heat.
Saute 5 minutes until crisp.
Add ground turkey and ground sausage to pan and cook 6 minutes or until browned.
Stir until it crumbles.
Remove meat mixture from pan.
Add onion, carrot, celery, and garlic; saute 1 minute.
Add stock and bring to a boil. Cook 1 minute, scraping pan to loosen browned bits.
Return meat mixture to pot; stir in tomatoes, pepper, and salt.
Cover, reduce heat to low, and cook 1 hour, stirring several times.
Cook pasta according to box directions. Serve bolognese on top of pasta and top with optional parmesan and chopped parsley.
7.8.1.2
66
https://onedelightfullife.com/dutch-oven-bolognese-sauce/
Shop now