Today, I turn over a new leaf. My goal is to prepare meals for the upcoming work week! The challenge? To make all of our meals low-carb.
After snagging marked down ground turkey from Target ($2 off!), I knew I had the base for what would become delicious Chicken Parmesan Meatballs hot from the oven!
This recipe is incredibly simple to prepare and includes easy clean-up, a win-win, right?! I know you're a hard-working, busy home cook and the last thing you need is a complicated dinner recipe. I can help!
Begin by setting out all of your ingredients, grab necessary utensils including a large mixing bowl, and preheat your oven to 400 degrees. Then, all you need to do is mix all of the ingredients (except the sauce and some of the cheese) with your hands in the large bowl. Spray a foil-lined baking sheet with cooking spray. Later, place medium size meatballs on the baking sheet, top with jarred spaghetti sauce and a bit of shredded parmesan.
Bake the meatballs at 400 degrees for 15 minutes. Then, remove the meatballs from the oven and cover in a tablespoon of more spaghetti sauce and a heaping amount of shredded mozzarella, and a bit more shredded parmesan. Return the baking sheet to the oven, but turn the oven setting to broil. Watch the meatballs closely and remove them once the cheese is bubbly and golden brown.
You could garnish with more chopped fresh parsley if you would like to add color! Either eat the meatballs by themselves or add them on top of a bowl of pasta and more spaghetti sauce. The Chicken Parmesan Meatballs could also be served inside a toasted, halved baguette to make it into a sandwich. (We're really trying to eat low-carb meals so we nixed that idea, but boy would it be scrumptious! While these meatballs have bread crumbs, we're not serving ours on pasta or as a sandwich thus cutting significant carb intake.)
When the work week leaves you feeling drained and you can't find the energy to make dinner, Chicken Parmesan Meatballs is a grab and heat-up dinner option that goes well over al dente pasta or inside a crusty bread baguette!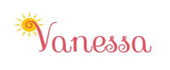 onedelightfullife.com
14 meatballs
Chicken Parmesan Meatballs
Melted cheese and tangy sauce make these Chicken Parmesan Meatballs a scrumptious dinner option.
15 minPrep Time
17 minCook Time
32 minTotal Time
Ingredients
1 lb. ground chicken
1/2 c. Italian bread crumbs
2 T. chopped onion
2 T. chopped fresh parsley
1/2 c. shredded parmasen
heavy pinch of kosher salt
heave pinch of ground pepper
1 clove of garlic chopped
1 T. Italian seasoning
1 egg whisked
Jarred spaghetti sauce
1 c. shredded mozzarella
Instructions
Preheat the oven to 400 degress.
Line a baking sheet with foil and spray the foil with cooking spray.
Mix all of the ingredients, expect the spaghetti sauce and mozzarella, in a large bowl by hand until well incorporated.
Form medium sized meatballs by hand and place on the foil lined baking sheet.
Top each meatball with about a teaspoon of spaghetti sauce and lightly sprinkle parmesan on top.
Bake the meatballs for 15 minutes.
Remove the meatballs from the oven, top with more sauce and add a heaping amount of mozzarella on top of each one. Set the over to broil.
Broil the meatballs on the top shelf for 1-2 minutes until the cheese is bubbly, golden brown.
Serve the meatballs warm or add to pasta with more sauce.
7.8.1.2
88
https://onedelightfullife.com/chicken-parmesan-meatballs/