Have any Bah Humbugs in your house this holiday? Baked Cinnamon Sugar Pecans are the cure!
Not only does the house fill with the smell of warm cinnamon (better than any candle – thank you), but I dare any bah humbugs to try and remain a Scrooge after sampling warm pecans from the oven! The spirit of Christmas is the secret ingredient in this recipe.
The beauty of making this candy substitute is that the recipe is incredibly simple to make and one even the kiddos can help you with. So, throw on an apron and invite the kids into the kitchen!
To make Baked Cinnamon Sugar Pecans preheat your oven to 300 degrees. Next, simply whisk one egg white with water and pour it over a bowl containing three cups of raw, unsalted pecans. Add the remaining ingredients, stir, and ta-da! Transfer the wet, coated pecans to a parchment-lined baking sheet and bake at 300 degrees for 25-28 minutes. That's it!
After removing the pecans from the oven, let them cool before moving them from the baking sheet. The toughest part of making the pecans is not eating them while they're warm! The pecans will be naturally clumped together because of the melted sugar coating, but that's okay.
Once the pecans have cooled, break them up with your hands and transfer them to glass jars or Ziplock bags for simple storage. You could easily gift this dainty holiday snack by tying a ribbon around a pecan-filled mason jar and adding a gift tag! If you're going to make a DIY foodie gift, make this one! It's a guaranteed win and you'll love how easy it is to prepare.
Candied pecans also make a delicious addition to any salad or as a yogurt mix-in. I served Baked Cinnamon Sugar Pecans to guests in place of a heavy dessert. Rather than eating a rich dessert after our steak dinner, we enjoyed hot coffee and handfuls of sweet pecans!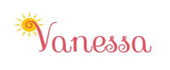 One Delightful Life
3 cups
Baked Cinnamon Sugar Pecans
As a snack, dessert replacement or on a salad, Baked Cinnamon Sugar Pecans are delectable!
10 minPrep Time
40 minCook Time
50 minTotal Time
Ingredients
3 cups raw, unsalted pecans
1 egg white
1 T. water
1/2 c. sugar
1/2 c. brown sugar (packed)
1 T. cinnamon
large pinch Kosher salt
Instructions
Preheat over to 300 degrees.
Line a baking sheet with parchment paper.
Whisk egg white with the water in a small bowl until foamy.
Pour egg white mixture on pecans in a large bowl and stir until pecans are well coated.
Combine remaining ingredients in separate large bowl. Then, add sugar mixture to pecans.
Stir pecans until the sugar mixture evenly coats the nuts.
Transfer pecans to the baking sheet and spread them until almost flat.
Bake at 300 degrees for 25-28 minutes. (Check them at 25 minutes.)
Remove from oven and allow pecans to cool completely before transferring to storage containers.
Notes
I did not stir the pecans half-way through baking, but you can.
7.8.1.2
87
https://onedelightfullife.com/baked-cinnamon-sugar-pecans/