I used to think that people who ordered tomato juice with their beer were crazy. Why would you ruin a perfectly good beer with juice?
Then, I tried a Michelada.
I always enjoyed a spicy Blood Mary in a glass filled to the brim with towering veggies so honestly, it's no surprise that I fell hard for Micheladas.  You will too!
Great served during the hot summer months, the Mexican cocktail also compliments taco night or burgers off the grill equally. We tend to drink a few while cheering on our team on Sunday afternoons. Lighter in flavor intensity, it's an more approachable than a Bloody Mary.
Always prepared using a Mexican lager, I recommend Modelo, Dos Equis, or Corona as go-to brews.
Like a Bloody Mary you can add spicy flavor to a Michelada as well. I suggest swapping Zing Zang Bloody Mary Mix for plain tomato juice. Don't forget to squeeze a lime wedge into it before serving! It makes all the difference. The citrus flavor cuts the spicy tomato flavor and gives a tangy finish, which I prefer over the flavor of a lemon wedge.
Let me know what you think of my Michelada recipe below! If you have the ultimate beer cocktail recipe of your own, please share it so I can add it to my recipe box.
Cheers!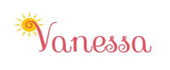 Ingredients
3 oz. tomato juice ( I prefer Clamato or Zing Zang)
2 dashes Maggi
2 dashes worcestershire
1 dash Tobasco
12 oz. can Mexican beer
lime wedge
celery salt
Instructions
Rim a 20 oz beer glass in lime juice using the lime wedge
Rim the glass in celery salt
Pour tomato juice in glass
Add remaining ingredients
Finish squeezing lime wedge into Michelada
Notes
If you like a spicier drink, add more Tobasco or opt for Zing Zang in place of tomato juice.
7.8.1.2
69
https://onedelightfullife.com/michelada-with-lime/