Looks yummy, doesn't it?
When you'd rather get dinner on the table so you enjoy time with the family outside, this is your new go-to meal. Chili is not just a winter meal. It's a versatile dish with many options for eating it: layered on top of a grilled hotdog, poured over bowtie pasta, inside an empanada or as the base of Frito pie.
I prefer a thick tomato based chili served as the base for a multitude of toppings. Lone Star Turkey Chili with Sour Cream and Chives is not a overly spiced chili, but if you want more heat you can add a couple smoked ancho peppers (that will crank up the heat!) to the pot or top a bowl of chili with fresh sliced jalapenos. Because people like their chili with different levels of heat, I keep it simple and provide options for toppings, like a "buffet o' heat" ranging from bottled sriracha to sliced peppers. The sour cream cools of the heat and balances the acidic tomato flavor.
My recipe gets its name from using Texas Jet Lone Star Chili Seasoning, a packet of spices brought home by my boyfriend after a trip to Houston. However, you can make your own chili seasoning with this Taste of Home recipe, if you need it.
Saute the garlic and onions in a tablespoon of melted butter until soft before adding a pound of ground turkey. Over medium heat to medium-high heat, stir the meat with the garlic and onions continuously until it is cooked thoroughly, Because there is no grease to drain (healthier!), you can then add the canned ingredients, mix well, cover and allow to cook on a medium-low simmer until the chili reaches the consistency you prefer for serving (typically about 30 minutes).
Remember to provide options for toppings for your chili fans. I grow fresh herbs in container pots so adding fresh chive was as easy as chopping some and sprinkling them on top of added sour cream and cheddar cheese.
This dinner recipe will serve about 6-8 bowls of chili. If cooking for two people, like me, you will have a couple days of leftovers available to pack for lunches or freeze for later use. By preparing Lone Star Turkey Chili with Sour Cream and Chives for dinner tonight, you'll free yourself from worrying about future meals because you'll have extra servings on-the-ready when you're ready to heat and eat. Free up yourself from the confines of the kitchen this summer by making a big batch of this yummy, stovetop chili to feed your family for days!
(no affiliates in this post)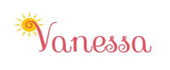 onedelightfullife.com
6-8 bowls
Lone Star Turkey Chili with Sour Cream and Chives
Chili is a hearty, make-ahead meal that helps keep dinnertime chaos-free for you and your family.
20 minPrep Time
30 minCook Time
50 minTotal Time
Ingredients
2 cloves chopped garlic
1 chopped white or yellow onion
1 T butter
1 pound ground turkey
1.5 oz (half a package) Texas Jet Lone Star Chili Seasoning
1 can tomato paste
1 can chili-ready canned beans (or pinto beans) undrained
1 can chili-ready diced canned tomatoes undrained
1 cup water (optional, if you think the chili is too thick)
Instructions
In a large pot, melt butter and then add onions and garlic over medium heat. Stir continuously until garlic and onions are softened. Add in ground turkey and continue stirring until cooked thoroughly. Add the remaining ingredients and mix thoroughly. Cover the pot, reduce the heat to low, and allow the chili to simmer at least 30 minutes. Serve in bowls garnished with sour cream, cheddar cheese and chives.
Notes
Crank up the heat by adding a pinch of red pepper flake or sriracha while the chile is simmering.
7.8.1.2
76
https://onedelightfullife.com/lone-star-turkey-chili-with-sour-cream-and-chives/