Sometimes we have to admit that things have gotten away from us.
This week I had one of those moments when I opened the refrigerator only to find teetering takeout boxes and a lack of vegetables. I know you've experienced this moments at least once too.
So, how do we cut down on our refrigerator waste while trying to slim our waist? If you're like me, sometimes you buy healthy food but don't prep it for the week and end up tossing it later. Perhaps you don't even know what's in your refrigerator right now.
Reducing food waste and restocking it with healthy food starts with a total refrigerator overhaul. Follow these six steps:
Toss food. You work hard for your money, which everyone can respect. But the food you buy just sits in the refrigerator and doesn't get eaten. That's a waste of your money. Example: Look at all those condiments! How many times a year are you going to actually use three kinds of horseradish? If it is expired or not something you'll ever use, admit it and pitch it.
Clean it. Remove all items from the refrigerator from every bin and door compartment. Use a warm sudsy sponge to remove grime. For those difficult to remove stains or bits, I spray diluted Simple Green and they scrub away with little effort.
Check your thermostat settings for your refrigerator spaces. Make sure they are set to temperature for the items they house.
Return items to the refrigerator by category and face them (labels towards the front.) Have a hankering for pickles? Store them on the door near the ketchup and mustard. Like items should be placed with like items. Place taller items towards the back.
Visit the produce section of your local organic grocery store. Recently, I bolted to our city's new Sprouts Farmers Market and came home with bags filled to the brim with berries to leafy greens. As you know from earlier an earlier post, I'm quite the hunter when it comes to tracking down low-cost produce and clearance grocery finds.
Clean and store your prepped veggies in transparent containers with secure lids. Lettuce should be washed and completely dried before storing it in new Ziplock bags. The only way you're going to actually make time for smoothies before work is if you clean and dice all your newly purchased fruit!
Admitting that you've fell off the "healthy diet" wagon isn't easy but the shame doesn't last long if you own it. If you admit that you live a rushed lifestyle and that the only way for you to eat healthy on a regular basis is to have grab and go produce or meal prepped food, then make sure your refrigerator (and pantry) contain those items. Taking a couple hours each weekend to prep your refrigerator for the week, will pay off.
I've included two produce driven recipes that are easy to pack for lunch or prep for breakfast. Try this fruit-filled spinach salad or one of five smoothie recipes!
If I can do it, you can too. Walk over to your refrigerator, open the door, and be honest. You got this!
Let me know your tips for overhauling the lazy eater's syndrome and getting healthy in comments section below. I'd love to hear from you.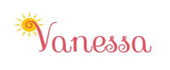 *While Sprouts Farmers Market did recently like this Instagram photo, they are not an affiliate.