Restaurant pizza is yummy. But homemade just-the-way-you-like-it pizza is far more delicious even decadent especially when it's topped with bacon.
I live with a native New Yorker so you can bet we eat a lot of pizza. We've made homemade crust and purchased a case of Sam's frozen pizza crust. No matter how you slice it, preparing homemade pizza crust is labor intensive and messy. By the time the pizza was on the plate, we were exhausted and the kitchen was a flour-covered mess that we didn't want to clean. Then, I discovered Mama Mary's oven-ready crust! My Thin Crust Alfredo Pizza with Bacon and Kale doesn't take more than 30 minutes to prepare.
You can find oven-ready pizza crust in medium to large sizes in your grocery store next to store bought sauces and near ethnic foods. A lover of white garlic pizza, I created my version of Granite City's bacon flatbread pizza. Topped with Alfredo sauce, crumbled pork-bacon sausage, thinly sliced red onion, finely chopped kale, sliced mushrooms, shredded mozzarella, and crumbled blue cheese, my homemade pizza took minutes to prepare and less than 10 minutes to bake. Now that's decadent!
Since the New Year, I've taken the time to prep my vegetables and recipes starters during the weekend so I'm ready for the work week. This dedicated time in the kitchen has helped me so much! I don't throw out half-rotten produce and I'm preparing more flavorful, healthier meals. My energy level during the day has improved because my intake of nutrients and fiber comes from prepared lunches stocked with fruits and vegetables. So, this pizza was easy to get on the table because I already washed and sliced my produce.
Tip: After slicing the red onions, place them in a bowl with water for at least 30 minutes and then drain. This reduces the robust raw onion taste that can overpower other pizza flavors. I do this in advance and store my onions in the refrigerator for later use.
If you want another pizza recipe, you'll also enjoy my semi-homemade Grilled Greek Pizza!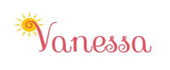 onedelightfullife.com
5-6 pizza slices
Thin Crust Alfredo Pizza with Bacon and Kale
This thin crispy crust is the platform for delicious white pizza flavor you won't be able to resist.
15 minPrep Time
10 minCook Time
25 minTotal Time
Ingredients
1 Mama Mary's thin crust
1 tsp olive oil
Toppings:
1/4 c. Barilla Creamy Alfredo pasta sauce
1 c crumbled Farmland pork bacon
1 c sliced mushrooms
1/8 c. diced kale
1/8 c. sliced red onion
1 diced garlic clove
1/2 c mozzarella
1 T crumbled blue cheese
shredded parmesan (optional)
salt and pepper
Instructions
Brush crust with olive oil.
Add half the mozzarella.
Add the remaining toppings.
Add the other half of the mozzarella.
Sprinkle with light coating of parmesan.
Sprinkle with a pinch of salt and pepper.
Bake for 71/2-10 minutes until the crust edges are golden brown. (Bottom of crust will not brown but will be crispy.)
Allow to cool a few minutes before slicing to serve.
7.8.1.2
64
https://onedelightfullife.com/thin-crust-alfredo-pizza-with-bacon-and-kale/