Why do we love bite-sized food?
According to care2.com, researchers found that smaller pieces of food are more rewarding and lead to a greater feeling of fullness than one large piece of food with equal energy values. Prepare to reward yourself with my recipe for delicious and slightly sweet Baked Coconut Chicken Bites, pop in your mouth goodness. More is better!
I used to h-a-t-e coconut. The weird texture. The strange white color. Then my taste buds grew up. I love it now.
I wanted to recreate the same coconut chicken (or shrimp) that you find on most Chinese buffets, but a healthier, not fried version. This recipe is it, people!
Honestly, you could dip these bite-size morsels of goodness in any sauce from honey mustard sauce to mango salsa. Heck, you could even eat them naked, but you'd be missing out if you didn't try scooping them into a small bowl of Mae Ploy Sweet Chili Sauce. (Purchase it at any grocery store or big box store.)
As mentioned in an earlier post, I'm a fan of grass-fed, free-range chicken. I'm not fancy. It's just that the quality of chicken can't be matched because it is succulent and tasty. It's worth every penny!
Let me know what you think or these yummy coconut bites in the comments below!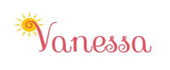 onedelightfullife.com
10-15 bites
Baked Coconut Chicken Bites
Don't worry about finding the Tupperware. Baked Chicken Coconut Bites are so delicious there won't be any left!
15 minPrep Time
15 minCook Time
30 minTotal Time
Ingredients
2 boneless skinless chicken breasts
1 c shredded coconut
1/2 c Panko
1/2 tsp salt
1/4 tsp black pepper
1/4 tsp garlic powder
1 egg, beaten
Instructions
Preheat oven to 400 degrees.
Beat egg in small, deep bowl.
Combine coconut, Panko, and seasonings in another small, deep bowl.
Cube the chicken breasts into 1" pieces.
Dip each cube into the egg, then the coconut mixture. Press the chicken into the coconut mixture to make sure it sticks evenly on all sides.
Place on a parchment lined large baking sheet. Do not crowd the chicken pieces.
Bake for 25 minutes or until brown. Turn the pieces over halfway through cooking time.
Notes
Some cooks prefer to brush or drizzle melted butter on top of the coconut bites before baking them.
7.8.1.2
67
https://onedelightfullife.com/baked-coconut-chicken-bites/