We love seafood in our home, but we don't love the expense of lobster or lump crab meat. You know me, I love an ingredient swap! You are going to save money and time with this delightful appetizer recipe.
Crab Cake Bites with Tangy Dill Dipping Sauce is an adaption from a recipe in the June issue of Woman's Day magazine and it is incredibly easy to prepare. My recipe's crab cake base is meant to be spicier and is made with imitation crab meat while the dipping sauce incorporates dill instead of parsley.
I recommend using real mayonnaise and bread crumbs instead of saltine crackers when setting out your ingredients. You'll add pinch of kosher salt in the crab mixture so my recipe stays equally balanced. This appetizer or small plate recipe can be made in less than thirty minutes and yields seven small bites. If you prefer a larger crab cake, go to town making large patty shapes and eat them as a light meal.
Dress your plates with a lemon wedge and a ramekin of the Tangy Dill Dipping Sauce. We added extra drops of hot sauce on top as well because we like our food spicier. Check out the step-by-step instructions below that include a sizzling video!
Step 1: Turn on broiler. Whisk the first four ingredients.
Step 2: Add imitation crab and remaining ingredients.
Step 3: Use a fork to break down the imitation crab meat and mix with the other ingredients. It will become a bit sticky so use buttered covered palms to shape the crab cake bites into balls the size of golf balls.
Step 4: Transfer each crab cake bite to a canola sprayed, foil lined cookie sheet. Top with a small square of cold unsalted butter.
Step 5: Put the cookie sheet on the top rack of the oven and broil for about 8 minutes until the tops crust up and become golden brown.
Step 6: In the meantime, make the Tangy Dill Dipping Sauce to serve on the side once the crab cake bites are finished in the oven. Serve warm.
You don't have to host a party to make Crab Cake Bites with Tangy Dill Dipping Sauce as an appetizer. Let me know what your family thinks of them in the comments section below. This budget-friendly recipe would pair well with my Mussels with Pomodoro Sauce. You can also find similar recipes on the ODL Pinterest page.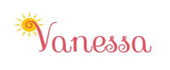 onedelightfullife.com
Crab Cake Bites with Tangy Dill Dipping Sauce
These cute little crab cakes with dill dipping sauce are ideal for parties as an appetizer or small plate.
15 minPrep Time
7 minCook Time
22 minTotal Time
Ingredients
Crab Cakes:
1 large egg
1/2 tsp dry mustard
1/2 tsp hot sauce (I used Louisana Pure's Crystal Hot Sauce)
1/3 c. bread crumbs
8 oz. imitation crab meat
1 chopped scallion
1/8 c. chopped fresh parsley
5-6 diced capers
1/4 c. mayonnaise
2 1/2 tsp. grated lemon zest
pinch cracked black pepper
pinch kosher salt
2 T. cold butter
Tangy Dill Dipping Sauce:
1/4 c. mayonnaise
1 T. lemon juice
1 T. chopped fresh dill
1/8 tsp lemon zest
pinch black pepper
pinch kosher salt
Instructions
Turn on broiler.
Line a small cookie sheet with foil and spray it lightly with canola cooking spray.
Whisk egg, mustard, and Crystal hot sauce.
Add bread crumbs and use a fork to incorporate.
Add crab and smash it with the back of the fork until well mixed.
Add scallion, lemon zest, parsley, pepper, salt mix all ingredients together.
Using butter covered hands, roll the crab mixture into balls about the size of golf balls.
Place each crab ball on the foil and smash it down gently to form a patty shape.
Add a small square of butter on top of each crab cake.
Broil 6-7 minutes until slightly golden on top. Watch carefully.
Remove crab cakes from oven when finished.
While they cool, mix the dipping sauce ingredients in a small bowl and garnish with a spring of dill. Plate with a lemon wedge.
Serve crab cakes warm with a side of tangy dill dipping sauce.
Notes
Serve warm with an extra sprinkle of hot sauce and a dollop of the tangy dill dipping sauce.
7.8.1.2
49
https://onedelightfullife.com/crab-cake-bites/