My three favorite meals (today) are a perfectly cooked ribeye, Red Rock Canyon Grill's signature house salad, and dare I say it…nachos.
Serious nacho eaters know that there is craft to creating the perfect mound of delightful tailgate goodness. You must layer chips and cheese (and toppings of your choice) in multiple even layers. You can't allow too much sprinkle cheese to hit only one area of the chips. Every chip must have an equal amount of cheese on top. And your nachos are not complete until you add free sour cream, sliced avocado, and homemade salsa.
Since it's late October, I decided to create a recipe that combines my love of nachos and ooey-gooey fall flavors: Peanut-Butterscotch Apple Nachos. I used Rachel Ray's recipe for her dessert fondue and simply added the warm drizzle over a bed of sliced Gala apples. Later, I also topped the apples with mini marshmallows, chocolate chips, and chopped walnuts. You could also use the fondue to dip pretzel sticks or candied bacon, a super suggestion for the next time I create this beautiful little plate.
What is your favorite meal of all time?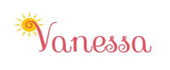 Ingredients
3/8 c. milk (half of 3/4 cup)
11oz. bag butterscotch chips
1/2 c. smooth peanut butter
1 T. boiling water
Instructions
In a medium saucepan, warm the milk over medium.
Ad the butterscotch morsels and cook, stirring, until smooth, about 10 minutes.
Remove from heat.
Whisk in the peanut butter until smooth.
Stir in the boiling water.
Serve over a plate of sliced apples.
Top with chocolate ships, walnuts, and mini marshmallows.
Notes
I halved her original recipe since I didn't want to yield as much fondue.
7.8.1.2
58
https://onedelightfullife.com/peanut-butterscotch-apple-nachos/