After over a decade working with school children in different roles including seven years as a high school teacher, I feel there are tips for incoming new teachers that college professors and building administrators NEVER tell you. What Nobody Tells a First-Year Teacher But Should is real-life advice they should have told you in order for you to be successful your first year of teaching. I've compiled this list of topics after talking to fellow educators and some serious reflection.
Note: Clearly, this list was generated from my experience as a teacher and may not reflect every teacher's experience. If you have veteran teacher advice to add, type it in the comments section below.
Understand the deductions on your first paycheck and who the labor union rep is in your building. You may not be inclined to join the union, but getting to know who in the building goes to bat for teacher and student rights is paramount. They help teachers negotiate for better salaries, supplemental pay, benefits, calendar days, and understand contract language.
Administration wants you to sign up for anything and everything when you're a new teacher but you don't really have to do it to please them. You're the new kid on the block so don't burn yourself out working after school as a ticket taker, basketball game scoreboard operator, or club sponsor yet. Several other teachers in your building are tired of these roles and are ready to give them up. Here's the thing. You don't have to sign up for anything, if you don't want to, in order to be considered a great teacher. Your job is to teacher children well in your classroom and if you're after school schedule doesn't permit picking up supplementals, then don't feel obligated to do so.
Teacher in-service days are bittersweet. Yes, you get to go out to lunch with your cronies and have a break from school children. That's great, right? However, most in-service days included helpful information presented to teachers in the first half of the day and the second half of the day is spent watching the clock due to boredom. Districts typically use your in-service time to present on technology in the classroom, standardized test requirements, and budget concerns. Some districts bring in motivational speakers who work for themselves and travel to schools and inspire teachers. Bringing in a paid speakers costs money, something many districts lack, so you can count on most inservice days spent grading standardized tests, meeting to discuss school policies and procedures, and listening to your district technology director present about computers.
Not all principals are people-people. What?!? It's true. Why are they working as administrators then? Because they didn't want to teach in the classroom anymore and couldn't support themselves by simply coaching. This kind of administrator delegates by email from his or her desk. So, what should a new teacher do if they realize they work for that kind of principal? Seek out the assistant principal or another veteran teacher/mentor teacher for advice. Often times you can rely on other people in the building, including the secretary or janitors, to help you with your needs.
The head janitor and their crew are invaluable to you and the students. They are the backbone of the building and basically know how to clean, run, and fix everything in the building. If you're a coach or club sponsor, your students should thank them often. You tend to lean on the custodial staff to set up tables, clean the gym after your team's game, open the bleachers for club picture day, set up risers in the auditorium, and the list goes on. Thank you notes go a long way.
The school is more or less ran by the front office secretaries and they'll often let you know this during your first month on the job. Who's going to help you if you don't know how to e-req textbooks? Who's going to help you find a substitute at the last minute when your kid is sick at home? Who's going to balance your club or team's spending budget? You got it! The secretaries. If they are brash to you during your first month on the job, it's because the beginning of the year is an extremely busy time in the office. Happy secretaries are hard to find so cheer them up daily by asking about them and taking an interest in their interests.
You don't have to have the perfectly decorated classroom or organized space by the first day of school. You will benefit much more by having a well-written syllabus and a policies form for parents to sign rather than color coordinated cubbies and bulletin boards.
When you find a great substitute teacher, keep requesting them. Some schools use an online sub finder like Aesop which allows you to rank their performance. Talk to other teachers in your building when you know you're going to need a sub. Experienced teachers know which subs actually run a smooth classroom and are not afraid to discipline. Wouldn't you rather have a sub who reads your sub notes aloud to the class than one who lets them sit around and play on their phones or talk? Request a well-respected sub for your first day off from work. Remember to leave well-written sub plans. Your building secretary often requests a copy of these notes. A substitute binder should be well labeled and sitting out in the open near or on your desk every day. The sub should find the bell schedule, lunch schedule, reminders, attendance roster, extra copies of the daily assignment(s), and an area to leave notes. They really appreciate an organized teacher and will want to sub for you again. Leaving a chocolate bar also makes them quite happy.
You're going to be observed by your building admin a lot in the first couple years of teaching but then the frequency waivers or they don't observe you at all. Depending on the administrator visiting your room during an announced or unannounced observation, they may stay five minutes or the full hour. Some administrators ease drop by your door or simply cruise by the classroom and consider that your observation. They never give evaluation feedback right away. When called in to go over your evaluation, ask questions. Reflect on their notes together and discuss opportunities for improvement. Don't just sign the evaluation comments form and return to your classroom. Ask questions. In fact, challenge any comment you disagree with and discuss it openly with your administrator. Discuss your evaluation with a mentor teacher.
Veteran teachers know how to double-dip and make the most money possible in their position. Ask them how to increase your paycheck. If you do have time after school to sign up for extra duty, find out which one pays the most amount of money for the least amount of time spent. You're still going to need time to grade papers at home at some point.
Lean on other teachers if you have questions or if you are unfamiliar with the curriculum. They probably have lesson plans, advice, and curriculum maps to help guide you.
If given the opportunity to present during a teacher in-service, do it. You'll quickly earn the respect of teacher in the building you never see like the gym teachers or the art teacher. This is important so you show off your knowledge and confidence. Plus, it looks good on your resume.
Ask for the classroom supplies you need at the beginning of your first year. Building administration is more generous when you're new than later on when you ask for a new desk chair or filing cabinet.
CYA. Cover Your A## by documenting every bad behavior incident, reason for a particular assignment grade, discussion with a parent, and/or the reason a student athlete or choir member didn't make the team. You will be happy you did should a parent ask for a meeting with you and the principal, which rarely happens but can.
You won't always feel this exhausted as you do the first couple weeks of school. Promise. You're probably not used to standing and speaking all day. Your body isn't used to these hours. It will get easier. Sleep in on Saturdays, if possible. Don't forget to make up some "me" time for you.
Vintage school chalkboard purchased from The Cottage Collective (not an affiliate).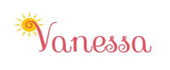 Since it's back to school time, I'm offering 10% off my photo course Fundamentals of Photo Composition. It expires August 18 so reserve your seat in this class to learn how to take your photos from basic to beautiful.
USE COUPON CODE: BACKTOSCHOOL at checkout. Pay by credit card or PayPal.