When you're a new educator, veteran teachers will tell you "don't smile until Christmas." That's just crazy talk.
Some days a smile will come naturally as you greet your students as they enter your classroom door. Some days you force a smile when you don't feel like it so your students don't think you've boarded the crazy train. And other days you won't smile hardly or at all. The Back To School Teacher Survival Kit is a list of must-have items that you must pack before your first in-service day back. I'm not talking about stashing away bits of chocolate somewhere in your desk. (Oh, you're going to appreciate those too, which is why chocolate made the list.) I'm talking about items you will need to get you through school days that seem to last forever that include parent-teacher conferences and IEP meetings scheduled during your planning period.
Clearly, there is a reason why I think I need to write this post. When I was a new high school teacher I didn't realize I needed a Back to School Teacher Survival Kit. After teaching seven years in public school, I can assure you that you need to stock up on the following list items to arm yourself for school so that you don't want to quit before Christmas. Print this list and start hoarding away these items now.
Cough drops. These babies come in handy when you're talking all day, every day. Yes, some of your lessons allow you to take a minor break from talking but overall your throat is going to feel scratchy and raw. Warning: Don't pass cough drops out to ailing students even when they beg for them. It's considered a "medicine" by important school authority people.
Tea bags. Why? See reasons noted in #1. You can make tea in hurry during your passing period, a much faster option than coffee, if you run down to the break room. Passing period time is precious so use these minutes wisely.
Gum. Remember that teacher from your school days who leaned in to help you at your desk with atrocious breath? Don't be that teacher. Plus, chewing gum is proven to help your productivity.
Deodorant. It's embarrassing to teach with pit stains just because the school's air conditioning isn't working or you're just having a stressful day. Kids will talk about your pit stains. If you're a choir teacher or the kind of teacher who speaks using their hands, this item is an essential one.
Coffee. If you don't drink coffee, think of some other caffeinated drink you prefer because you're going to need a pick me up after the lunch hour when you, like your students, start to feel like a nap. Plug in a Keurig or another coffeemaker with a self-starting brew timer. Set it to start up just before your planning period. The kids might say the room smells like coffee. Well, at least it doesn't smell like freshmen body odor, right? Truth.
Snacks. Granola bars, apples, boxes of raisins, bananas, applesauce cups are snacks that can be eaten in a rush between classes. If you don't care about your diet, stash snack size chocolate bars in your desk cubby or drawer. No one likes to learn from a hangry teacher. (These snacks are also smart to have on hand when a student admits that they didn't eat anything for breakfast or lunch. Sometimes they won't admit it. It's just obvious they're hungry.)
A second pair of comfortable shoes. Coaching after school? Wearing brand new dress shoes the first day back after summer? You're going to want a comfortable backup pair hidden under your desk.
Room deodorizing spray or a wax melt burner. When your class comes back from recess or gym class, you'll thank me. (Note: I never sprayed room-deodorizing spray in front of my class because it is distracting and the kids begin commenting it. Just spray a bit before they enter when you hear the bell ring.)
Paper plates and plastic cutlery. If you pack your lunch and forget your fork or your yearbook class is hosting a deadline work night with food after school, you've got what you need on hand.
Jacket. The air conditioning and heater at your school is just there to torment you. It is hardly ever set on a comfortable temperature. In fact, you might just dress yourself in layers. Did you know most classroom thermostats are just placebos? Adjusting them doesn't make a bit of difference. You also may need an umbrella on the days it's your turn to monitor recess.
Chapstick. Remember how I said you're going to talk a lot?
Hand sanitizer. Go to Sam's or another big box store and buy the super tall mega size sanitizer with a pump. Every surface of your room is covered in germs including all those student papers.
Hand lotion. Sanitizer is drying. Washing your hands is drying. It's hard to pass out papers when your fingers can't grip the papers' corners.
Ibuprofen or anti-headache medicine. Teaching one hour, let alone the entire day, with a headache is agony. Besides, you'll be another teacher's hero when you respond to their all-school email in need of headache medicine.
Band-Aids. Educators suffer from massive paper cuts. The kind of slices to the finger that should require surgery so stock up on Band-Aids. Plus, a student will ask you to go to the office for a Band-Aid at some point in the year. No pass, no go! You'll have Band-Aids in your desk drawer.
Another dress shirt. Spill coffee on yourself when Billy ran into you at the door? Hosting parent-teacher conferences in your room until late at night? Changing your shirt may just be what you need to feel refreshed.
Cell phone charger. It's important to not show this item on display to students or they will bug you relentlessly to use it. Hide it in your desk drawer and break it out when your phone is about to die because you forgot to charge it last night. You'll want a fully charged phone for those slow moments in the basketball game's ticket booth or between appointments during parent-teacher conferences.
Framed family photo. Looking at those warm smiles staring back at you while you eat your lunch at your desk in fifteen minutes recharges your energy. It's like a virtual hug.
Emergency sub plans. Stop telling yourself you can teach while you're sick. Don't be a hero. Go home! These plans are also important to have on hand in case your family needs you away from school.
You're going to have amazing, joyful moments as a teacher. But there will be days when you feel like you're barely holding on and you'll be glad you prepped your survival kit before school was in session. Don't forget to restock these items as you need them or at semester break.
And about those teachers who will tell you "don't smile until Christmas," they're the grouchy ones that students admit they don't like. S-M-I-L-E.
Get yourself SUPER prepared for the school year by setting yourself up for success by clicking on my Teacher Resources tab. Need ideas for grab and go breakfast recipes? Try my recipe for Peanut Butter Banana Honey Overnight Oats that includes an info graphic of mix-in options.
Veteran Teachers: What did I forget from this survival kit list? I'm sure I forgot something. Add your must-have items in the comment section below. I'm sure there is something I left off the list. (Dang! I should've included bringing a radio to school for your classroom. A backdrop of music is key when you're grading papers at your desk during your planning period or after school.)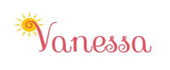 Since it's back to school time, I'm offering 10% off my photo course Fundamentals of Photo Composition. It expires August 18 so reserve your seat in this class to learn how to take your photos from basic to beautiful.
USE COUPON CODE: BACKTOSCHOOL at checkout. Pay by credit card or PayPal.