When I make desserts, I get a little crazy. Good kind of crazy. My creativity runs wild and before I know it, I've swirled blueberries inside angel food cake and topped it with vanilla icing and ….yes, more vanilla blueberry sauce. Total decadence.
My Angel Food Cupcakes with Vanilla Blueberry Sauce is an recipe idea that came to me during a daydream. I thought, "How can I combine light and airy cake with decadent blueberries?"
So when the boyfriend (who doesn't eat desserts – uh, what the heck?) was away, I made a mess of the kitchen and started preparing the Vanilla Blueberry Sauce so it could cool before baking the angel food cake. Wanting to swirl the sauce through the cake batter, I knew the sauce couldn't be added to the batter while the berries were warm.
Now, don't be fooled. When I'm making a dessert on a work night, it's a semi-homemade one. I simply used Betty Crocker's Angel Food Cake box mix by combining 1 1/4 cups water with the dry mix and then added a few tablespoons of cooled Vanilla Blueberry Sauce to the cake mix. Then, I used a wooden skewer to pull the sauce throw the cake mix until swirls appeared. Using a ice cream scoop, I portioned wet cake mix into paper line cupcake baking pans.
Bake the angel food cupcakes at 350 degrees for 11 minutes (or until a toothpick pulls clean from their centers.) I prefer to remove the paper liners from the cupcakes prior to decorating and servings. Allow the cupcakes to completely cool before icing them with store-bought vanilla icing. Drizzle with more Vanilla Blueberry Sauce and top with a couple of fresh blueberries and garnish with a fresh sprig of mint.
This dessert would be a good one to make with kids and allow them to decorate their own cupcakes with the sauce and berries. You never know. Maybe they'll even try the mint!
What dessert do you daydream about? Tell me in the comments below! I may just need to do a little recipe research on it.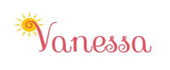 onedelightfullife.com
12-14 small cupcakes
Angel Food Cupcakes with Vanilla Blueberry Sauce
Pillowy soft angel food cupcakes are the perfect platform for homemade vanilla blueberry sauce.
30 minPrep Time
11 minCook Time
40 minTotal Time
Ingredients
Vanilla Blueberry Sauce Ingredients:
1 cup fresh blueberries
1/4 c. water
1/4 c. sugar
1 T. lemon juice
1 T. cornstarch
1 T. cold water
1 T. vanilla extract
pinch lemon zest
Angel Food Cake: (Make according to box directions)
Instructions
Combine the first 4 ingredients in a small saucepan and stir gently over medium heat. Do not allow it to boil.
Meanwhile, stir together the cornstarch and cold water in a small ramekin.
Add the cornstarch slurry to the blueberry mixture stirring slowly while it thickens.
Stir for about 3 minutes.
Remove from heat.
Add vanilla and lemon zest.
Pour into a small glass bowl and leave uncovered in the refrigerator to cool until used in the cake mix.
Once cooled, add 2-3 tablespoons of the vanilla blueberry sauce into the already prepared wet angel food cake mix.
Using a wooden skewer, pull the vanilla blueberry sauce through the cake batter until large swirls form.
Using a ice cream scoop or large spoon, portion the finished cake mix into paper lined cupcake pans.
Bake cupcakes at 350 degrees for 11 minutes.
Allow cupcakes to cool completely before topping with vanilla icing and blueberry sauce.
Garnish with more (fresh) berries and a sprig of mint.
7.8.1.2
79
https://onedelightfullife.com/angel-food-cupcakes-vanilla-blueberry-sauce/