Determined to create a cocktail that I could use to raise a glass in honor of those who served during Memorial Day, I created Berry Rum Smash with Lime Cocktail, a blender drink topped with carbonated soda. It's a refreshing drink that is prepared with aged rum, berries, lime juice, and lemon-lime soda.
I love a cocktail that stretches my creativity. This recipe requires you to use a blender to make a smooth juice from fresh blueberries, pitted sweet cherries, lime juice, aged rum (you can use silver rum), the juice of half of a lime, and Stevia for sweetness. After blending the above ingredients on high until the pulp of the fruit is minimal, pour it into a glass filled with crushed ice.
After pouring the berry mixture into the glass of crushed ice, top the glass with lemon-lime soda water until filled. That's it! It's a fruity, cool drink to serve to guests at your next outdoor deck party or just because you want to delight in a new cocktail made from your home bar.
Cheers, my dears!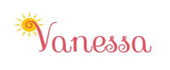 onedelightfullife.com
2 glasses
Berry Rum Smash with Lime Cocktail
This refreshing cocktail doubles down on berries, aged rum, lime juice, and lemon-lime soda.
15 minPrep Time
15 minTotal Time
Ingredients
1 1/2 oz. aged rum (I used Cruzan)
2 tsp Stevia
1/2 c. pitted sweet cherries
1 c. fresh blueberries (reserve a few for garnish)
Juice of 1/2 lime
crushed ice
1 can lemon lime sode
Instructions
Blend all of the ingredients except the ice in a blender on high until very smooth.
Fill a glass with crushed ice.
Pour berry mixture into glass.
Top with lemon lime soda until full
Garnish with blueberries and a lime wedge.
Notes
You can use frozen fruit for this blended cocktail. Add 1 tsp of honey for added sweetness.
7.8.1.2
74
https://onedelightfullife.com/berry-rum-smash-with-lime-cocktail/