Kids in school teased me for my height and called me String Bean. It seems only appropriate that I would post an article on how to make Overnight Pickled Green Beans with Garlic and Dill for my ODL fans like you.
Using my method for pickling, you don't need to boil jars or buy special equipment. It's a quick process using a simple brine and a few ingredients.
Recently, we made pickled cucumbers after shopping at a local farmers' market. I loved the way the refrigerated pickles turned out because they have the crunch of a Claussen Kosher deli style dill spear, Huffington Post's number one "highly recommended" vote in their Dill Pickle Taste Test. Impressed with how easy it was to make tangy pickles last week, I tried my hand at green beans. It was just as simple! I think I've opened a can, or should I say jar, of ideas for other quick-pickled vegetables.
Another benefit for making your own pickled veggies? You save money! A jar of Claussen dills is nearly $5. I purchased these green beans for 99 cents a pound.
The green beans have a zesty flavor thanks to the sliced garlic and the sprigs of fresh dill give it that standard pickled taste. The acidic white vinegar preserves the beans and the use of kosher salt leaves the brine cloud-free. Next time, I want to try my hand at using flavored vinegar such as red wine vinegar or apple cider vinegar with new herb combinations. For example, you could substitute asparagus, radishes, or mushrooms for the green beans as well. Don't be afraid to try various spice mixtures or fresh herb add-ins like chives, fennel, oregano or French tarragon.
What is your favorite way to eat pickled veggies? Straight out of the jar standing over the sink? In a cocktail? Tell me in the comment section below!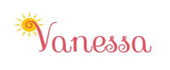 onedelightfullife.com
Overnight Pickled Green Beans with Garlic and Dill
These beans have a garlic dill flavor that adds crunch to any salad or serve as a healthy mid-afternoon snack.
15 minPrep Time
5 minCook Time
20 minTotal Time
Ingredients
1/2 c. water
1/4 c. plus 2 T. white vinegar
1 tsp sugar
pinch kosher salt
1 mashed clove garlic
1/8 c. fresh chopped dill
1/2 tsp ground coriander (use coriander seeds, if you have them)
small pinch red pepper flakes
10-12 oz. green beans
Instructions
Bring water, vinegar, salt, and sugar to a boil in a small saucepan.
(The sugar and salt will dissolve.)
Remove the saucepan from the burner, stir, and allow the liquid to completely cool.
Wash a large handful of green beans, trim the ends so they will fit in the jar, and set aside.
Add garlic, dill, coriander, and red pepper flakes to the bottom of the mason jar.
Add green beans to the jar.
Pour cooled pickling liquid into the jar leaving 1/4" space near the top.
Secure lid.
Refrigerate for 24 hours.
Notes
Multiply this recipe if making more than one large (16 oz) wide mouthed mason jar of beans.
7.8.1.2
50
https://onedelightfullife.com/overnight-pickled-green-beans-with-garlic-and-dill/